Commissions
Payment can be made via PayPal or bank transfer.
Listed prices do not include shipping. In Germany, add EUR 2.50 for packaging and shipping, less if it fits in a small envelope and more for heavy items or larger than A4. Payment and cancellation policy below.
If you have any questions, please don't hesitate to get in touch!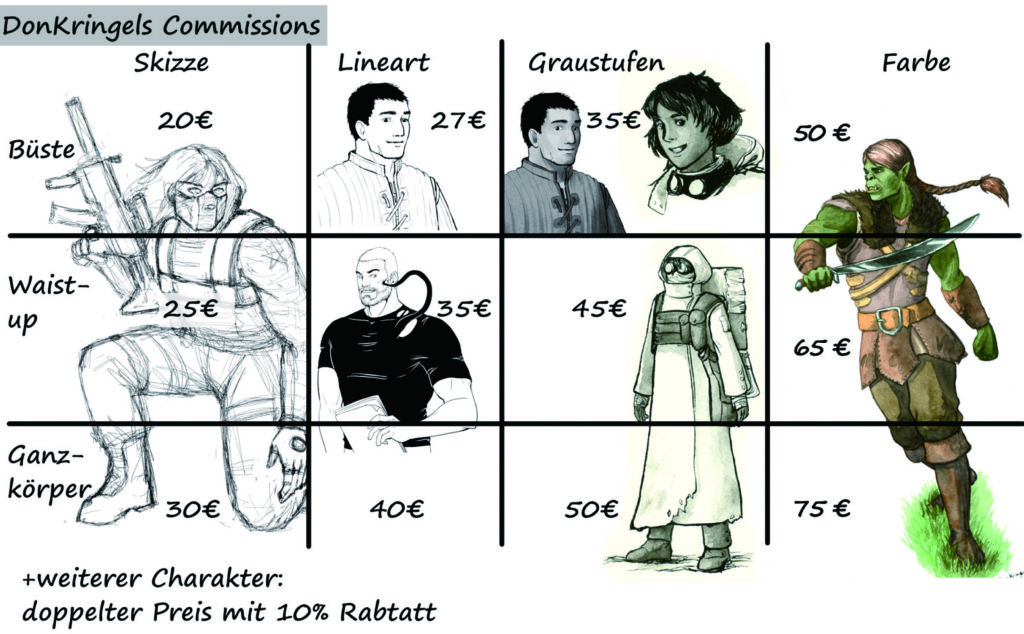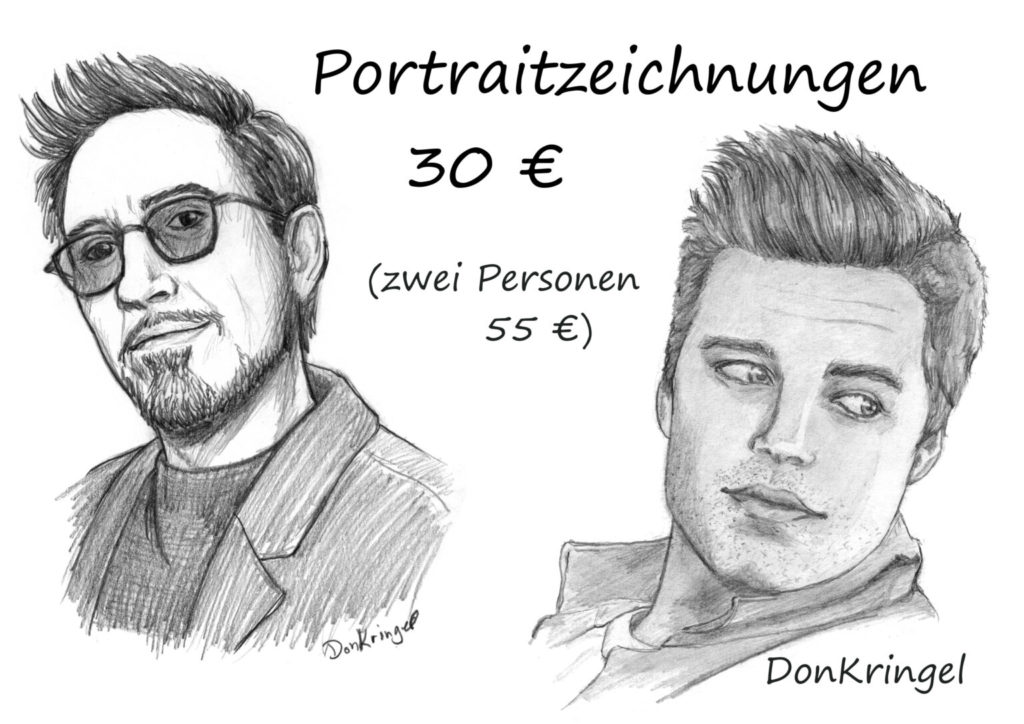 Payment and Cancellation Policy
Commissions are made specifically for you, to your wishes. The price will include two changes to the work in progress. Payment is paid half before and half after the artwork is finished.

For all of these, contact me (donkringelart@gmail.com) with your request, to discuss price and payment in detail.